Direction l'Angleterre, L'Eclectique vous propose de découvrir une deuxième série de photos du photographe Mehmet Kadir Akdağ. Avec ses photos il nous fait sortir de la capitale Londres qui reste la ville la plus connue, visitée et photographiée en passant par Chester, Liverpool, Devon et Manchester.
Présentation de Mehmet Kadir Akdağ & sa série de photos à New York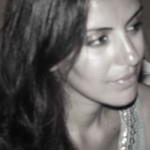 Fondatrice de L'Eclectique, subjuguée par l'écriture & l'anglais.
Auteure du roman "Subjuguer me fascine"
Writer & Soul artist
Author of the mini book for Soul "The Most Precious Love" & Soul prose book "French Kiss".
My intention is to help people expand their self-awareness & confidence. Overcome their emotional pain & self-doubt so they can transform & let their light shine to make a difference with their lives. I also do Astrology consultations & Tarot readings to find and communicate insights & healing to people who feel called to work with me.
"Two roads diverged in a wood and I - I took the one less travelled by and, that has made all the difference" - Robert Frost