Japan seems to be the destination at the top of everyone's list at the moment and for good reason! There is something for everyone there, they're known for both their innovative technology and their deep connection with their past and it does not disappoint! From the moment we stepped off the plane, I could see the cleanliness, order and efficiency that everyone talks about.
It's a country that is very easy to get around, their public transport is envied by the rest of the world, (including the Australian). The people are very polite and accommodating, one of the best things we did was go to a language meet up group where we got to spend time connecting with locals that are learning English. From horse riding at Mt. Fuji to Disneyland to walking around and admiring the beauty and uniqueness of this wonderful country, it's safe to say that we had a truly amazing time and are already hoping to go back someday soon.
If you only have time to visit one region, I would highly recommend, Osaka. Each night, we wandered the streets with the camera and I don't think I could ever get bored. Exploring this lively town without a plan is a treat for all of the senses, the food is amazing and I have this place to blame for my matcha addiction. The first thing to hit you is the bright lights everywhere, all the colours of the rainbow. Each shop seems to be competing with their loud music, while the mouthwatering smell of the street food tempts you. Osaka is famous for it's amazing food, some of my favourites were Takoyaki and Okonomiyaki. You get to watch them make it in front of your eyes and then walk to the next place that takes your fancy.
When you base yourself in Osaka, you can easily access day trips around the region including, historic Hiroshima, Kobe, (known for its beef) Kyoto, (laid back and full of photo opportunities and Nara, (known for their Deer Park) are all very popular with tourists. As a woman, I felt completely safe walking around at all times of the day and night. If it's not already on your list, do yourself a favour and add it immediately, you won't regret it!
If you're curious about Japan, feel free to check out my Instagram @giftwithconscious and DM me if you have any questions.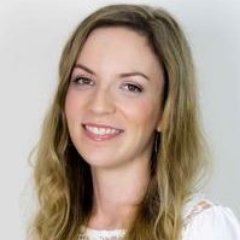 Kylie believes that we should all take the opportunity to help others where we can. She is the founder of the beautiful online store
Gift with conscious
where you can buy unique pieces of art made with the photos taken during her travels. She gives back money to organizations who help women recover from abusive relationships.
"Gift With Conscious was established to provide an outlet for me to start to give back to the organisation that was there for me when I needed it the most."