Daniel Belet est un photographe franco-suisse qui vit à Zurich. Après des études en communication, il a commencé à faire de la photographie puis il s'est aussi spécialisé dans la retouche numérique. L'Eclectique vous présente "Anti Atlas", sa magnifique série de photos réalisée lors d'un voyage au Maroc. Une belle invitation à découvrir le Maroc en dehors des sentiers battus. Une poésie de couleurs, de visages et paysages.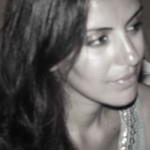 Fondatrice de L'Eclectique, subjuguée par l'écriture & l'anglais.
Auteure du roman "Subjuguer me fascine"
Writer & Soul artist
Author of the mini book for Soul "The Most Precious Love" & Soul prose book "French Kiss".
My intention is to help people expand their self-awareness & confidence. Overcome their emotional pain & self-doubt so they can transform & let their light shine to make a difference with their lives. I also do Astrology consultations & Tarot readings to find and communicate insights & healing to people who feel called to work with me.
"Two roads diverged in a wood and I - I took the one less travelled by and, that has made all the difference" - Robert Frost