Immersion dans l'énergie fascinante des villes comme New York, Londres ou Istanbul captée par le photographe Mehmet Kadir Akdağ. Focus sur son parcours éclectique marqué par ses nombreux voyages.
Mehmet est architecte d'intérieur et photographe en freelance. Né en 1985 à Adana en Turquie, ville située près de la frontière syrienne. Il a grandi dans cette ville où il avait de nombreux amis américains vu la présence de la base militaire İncirlik. "Le sentiment d'appartenance à une culture a toujours été un peu difficile pour moi en ayant une mère britannique et un père turc. Etre né dans une famille avec des origines occidentales et orientales peut être d'abord un avantage mais au fil des années on peut se sentir limité dans la ville dans laquelle on vit."- Mehmet Kadir Akdağ
À l'âge de 16 ans, il exprime son souhait de s'éloigner de sa ville natale et sa famille pour aller continuer ses études à Istanbul. Dans sa nouvelle vie stambouliote, Mehmet étudie l'architecture d'intérieur pendant quatre ans. Sa passion pour la photographie a commencé lors d'un projet à l'université qu'il réalise avec un appareil photo Nikon F Apollo donné par son père. Depuis ce projet académique, il n'est plus jamais sorti de chez lui sans son appareil photo.
Après la fin de ses études, Mehmet décide de déménager en Angleterre pour étudier une autre passion, l'informatique. Après avoir vécu à Londres et Manchester, il a commencé à travailler sur des projets de design à temps partiel alors qu'il travaillait aussi en tant que guide touristique pour un voyagiste en Europe. Cette dernière expérience lui a permis de découvrir de nombreuses villes européennes. En 2009, il décide de repartir s'installer à Istanbul au moment où la ville est en plein développement et construction. Vu sa formation d'architecte d'intérieur, ce fut une bonne décision. Mehmet ajoute: "Istanbul n'est pas ma ville préférée ni la plus agréable à vivre mais c'est la bonne ville pour le moment."
Pour vous inviter au voyage, L'Eclectique vous propose de découvrir trois séries de photos de l'artiste dans différentes contrées. Cette semaine, la première série est une échappée dans les rues de New York, la ville qui ne dort jamais (city that never sleeps). Les photos de Mehmet rendent la frénésie et les contrastes de cette ville. Il signe ses photos de rue par la mystique et l'élégance intemporelle du noir et blanc qui renforce le mythe de New York.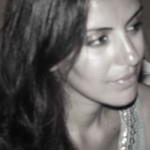 Fondatrice de L'Eclectique, subjuguée par l'écriture & l'anglais.
Auteure du roman "Subjuguer me fascine"
Writer & Soul artist
Author of the mini book for Soul "The Most Precious Love" & Soul prose book "French Kiss".
My intention is to help people expand their self-awareness & confidence. Overcome their emotional pain & self-doubt so they can transform & let their light shine to make a difference with their lives. I also do Astrology consultations & Tarot readings to find and communicate insights & healing to people who feel called to work with me.
"Two roads diverged in a wood and I - I took the one less travelled by and, that has made all the difference" - Robert Frost