Hülya Ozdemir invites us in her colourful universe where women can regain their confidence and power. On each portrait, the patterns and the details brings out the individuality of a woman and her inner world. Discover the artist through her words and a series of watercolour artworks.
What guides me is the understanding that a woman is a person who still struggles to exist in a male-dominated society
Could you introduce yourself, who you are, where do you live and how and when did your start to make art? Are your artworks illustrations or paintings? Or both?
I was born in 1972 in Istanbul. I have been living in Bodrum, in the South Aegean, for four years. I realized I wanted to be an artist when I was at high school. According to me, my artworks are paintings but sometimes I work in illustration style.
On your artworks we can see women represented in a vibrant way with bright colours. Why is there always a woman on your artworks?
Although, I focus on predominantly female portraits, I do not set any restrictions on my drawings. What guides me is the understanding that a woman is a person who still struggles to exist in a male-dominated society, imprisoned in a role based on maintaining norms of society: tradition, morality, and family triangles, considered an asset whose desires, vulnerabilities and worries often do not reflect her feelings.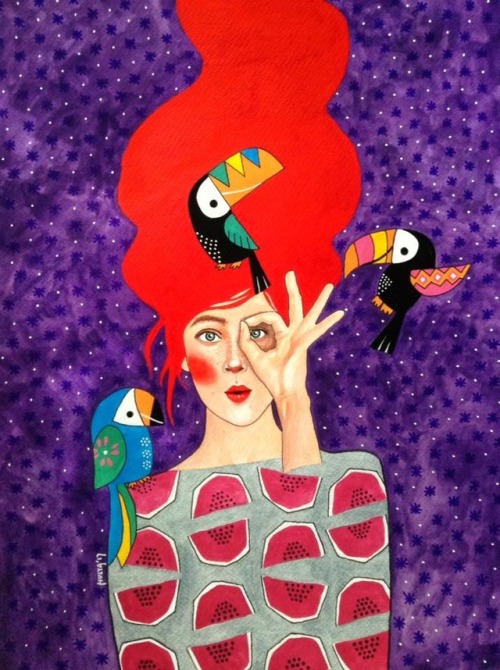 In my artwork you see women becoming increasingly self-confident, re-establishing their human identity, and I enrich the exposition of these inner worlds with patterns. I would like to say 'there are women!'
 Who is the most inspiring woman artist for you?
Frida Kahlo (both herself and her paintings). I really like Frida and I think she is one of my idols. However, I cannot say I'm completely inspired by her. Maybe I have some influences, but I need to say I have created my own style over time.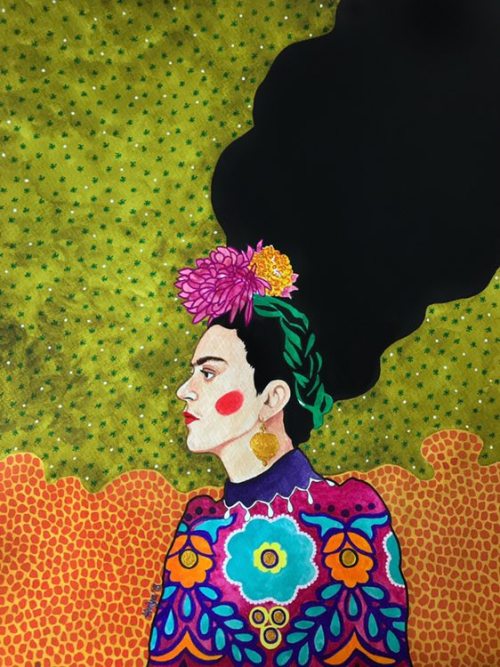 Do you like to travel? If yes, what is your favourite place, city? Is there something you want to share about your country Turkey? A place to suggest?
Yes, of course, who doesn't like?! I love Nordic countries, especially Norway. This is the place where I want to live. I've been living in Bodrum (but I also often go to Istanbul). Aegean is one of Turkey's most beautiful regions.
 If you could choose one book?
A difficult choice. ''Madonna in a Fur Coat'' by Sabahattin Ali.  ''The book is about sincerity in love. It's very important in someone's life to love a person without waiting for a response. This feeds people, keeps them alive'', says Ali.  I think it is more than just a love story.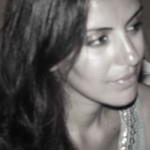 Fondatrice de L'Eclectique, subjuguée par l'écriture & l'anglais.
Auteure du roman "Subjuguer me fascine"
Writer & Soul artist
Author of the mini book for Soul "The Most Precious Love" & Soul prose book "French Kiss".
My intention is to help people expand their self-awareness & confidence. Overcome their emotional pain & self-doubt so they can transform & let their light shine to make a difference with their lives. I also do Astrology consultations & Tarot readings to find and communicate insights & healing to people who feel called to work with me.
"Two roads diverged in a wood and I - I took the one less travelled by and, that has made all the difference" - Robert Frost