Méditerranéenne, Barcelone est reconnue dans le monde comme une ville de la création et de la culture. De grands artistes contemporains comme Picasso, Gaudí, Miró ou Tàpies ont également contribué à son envergure internationale. Cette ville d'Espagne possède une identité unique que l'on reconnaît d'abord dans ses rues par son architecture. L'architecte Antoni Gaudí y a créé de fantastiques bâtiments dont la Sagrada Familia, véritable bijoux architectural. Barcelone est reconnue comme ville de la création dans la mode, l'architecture, le design, la photographie, sa littérature mais aussi sa gastronomie catalane. Son identité unique se retrouve aussi sur ses sols souvent composés de mosaïques uniques à découvrir dans la ville à l'intérieur comme à l'extérieur. Ces mosaïques sont des carreaux hydrauliques (qui datent souvent du XIX ème siècle) dont les styles sont très variés: formes géométriques, motifs végétaux, floraux, naturels ou plus rarement avec des figures humaines ou des animaux. Les couleurs les plus utilisées sont le grenat, vert, rose, jaune, marron, crème, gris, blanc, noir, bleu, orange, violet et plein d'autres nuances. Pour le plaisir de les regarder, L'Eclectique vous propose de découvrir une première sélection de douze carreaux typiques de cette ville. Des carreaux qui nous font notamment penser au zellige traditionnel du Maroc très proche de L'Espagne.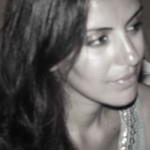 Fondatrice de L'Eclectique, subjuguée par l'écriture & l'anglais.
Auteure du roman "Subjuguer me fascine"
Writer & Soul artist
Author of the mini book for Soul "The Most Precious Love" & Soul prose book "French Kiss".
My intention is to help people expand their self-awareness & confidence. Overcome their emotional pain & self-doubt so they can transform & let their light shine to make a difference with their lives. I also do Astrology consultations & Tarot readings to find and communicate insights & healing to people who feel called to work with me.
"Two roads diverged in a wood and I - I took the one less travelled by and, that has made all the difference" - Robert Frost