SALADE DE CAROTTES A LA MAROCAINE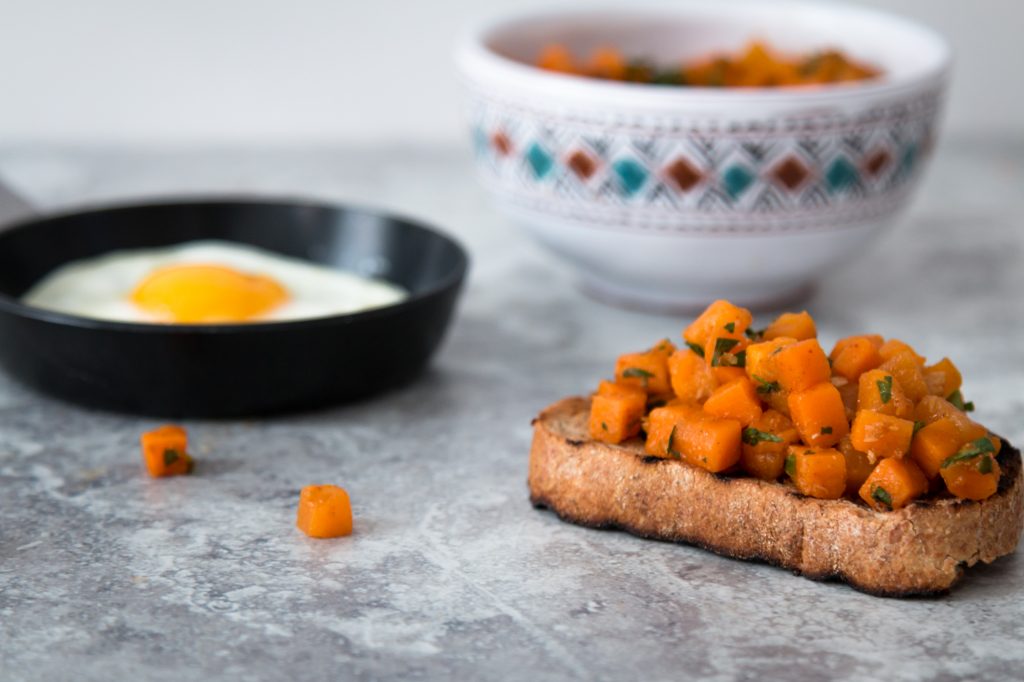 Un classique par excellence !
Cette recette illustre parfaitement comment les choses les plus simples sont souvent les meilleures. Elle demande moins de 7 ingrédients et sa préparation est vraiment très simple. Facile, délicieuse, rapide et saine.
J'ai tant de souvenir de ma mère faisant cette salade. Des carottes épluchées, hachées, cuites par ébullition et  puis assaisonnées.
Je n'en ai pas mangé depuis un long moment et j'ai pratiquement oublié combien c'est savoureux !
Vous pouvez ajouter un plus à la salade en ajoutant des olives ou des pois chiches. Moi je préfère la déguster avec du pain grillé , de l'huile d'olive et recouvert d'un œuf au plat.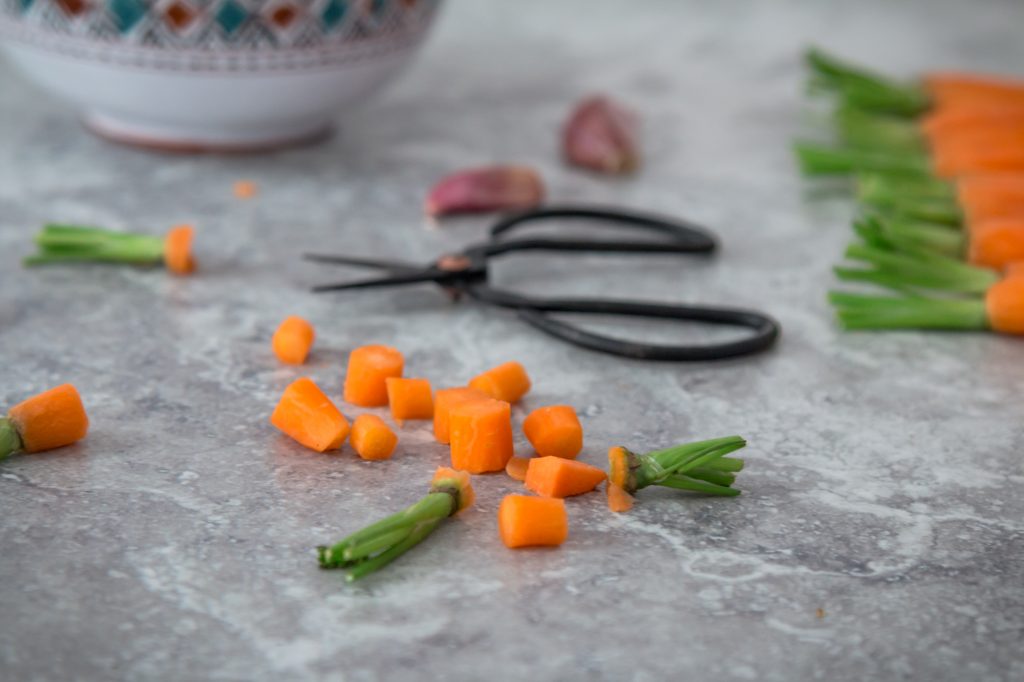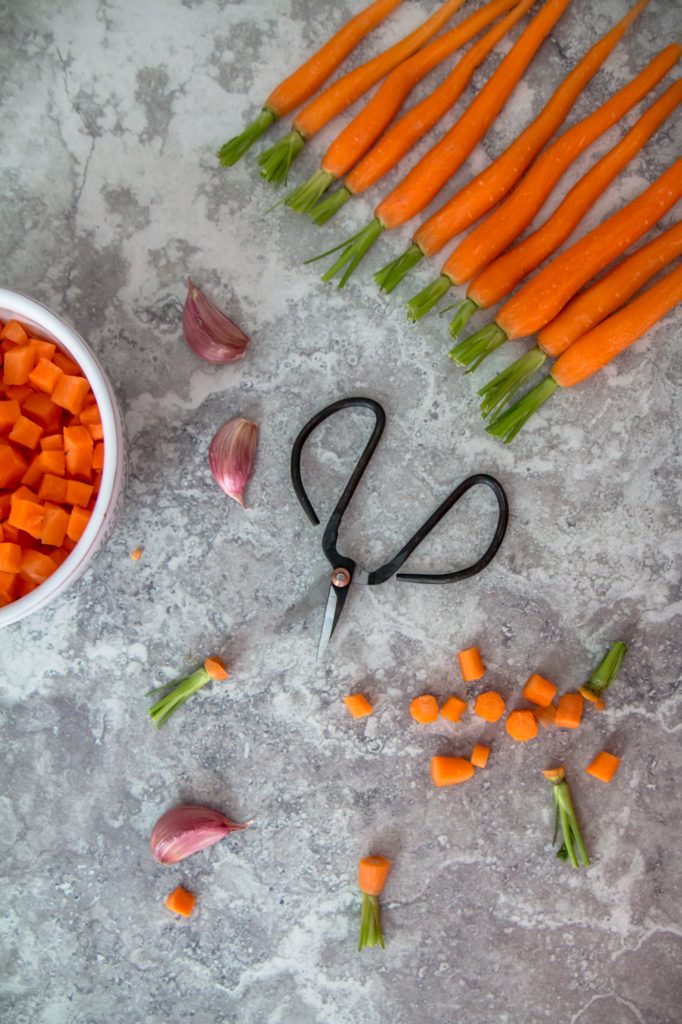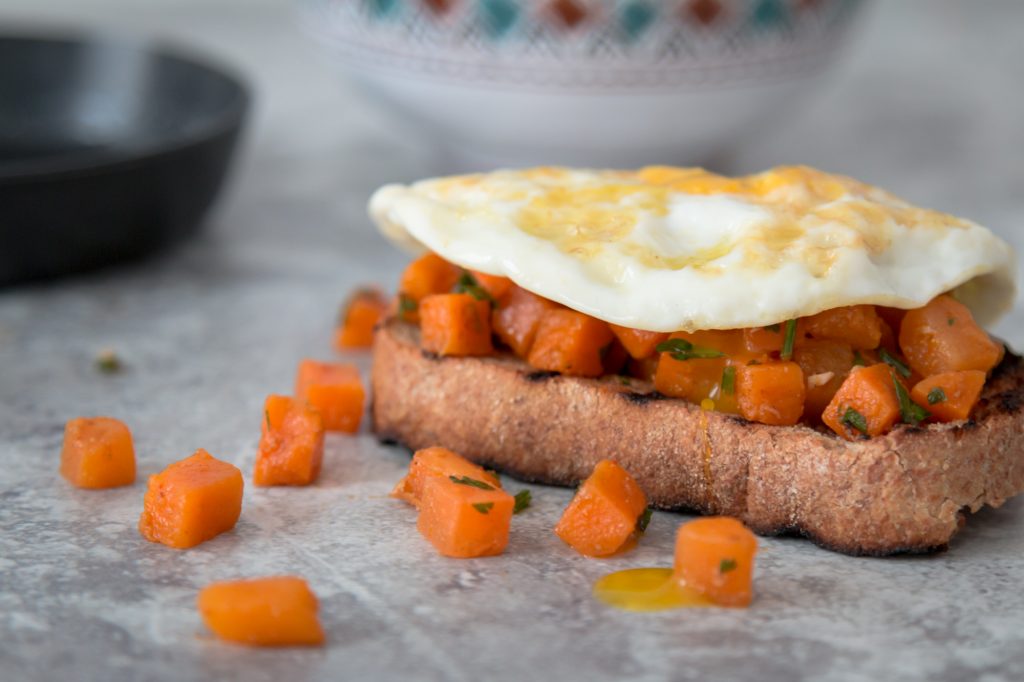 SALADE DE CAROTTES A LA MAROCAINE

INGRÉDIENTS

500 gr de carottes, épluchées et coupées en carrés ou hachées
2 gousses d'ail, non épluchées
1 cuillère à café de paprika en poudre
1 cuillère à café de cumin en poudre
2 cuillères à soupes de vinaigre de vin blanc
2 cuillères à soupe d'huile d'olive
2 cuillères à soupe de mélasse de grenade (optionnel)
Sel pour assaisonner
MÉTHODE
Mettez de l'eau à bouillir dans une casserole de taille moyenne , ajoutez les carottes et les gousses d'ail. Réduisez à feu doux et laissez les carottes cuire jusqu'à ce qu'elles deviennent légèrement croquantes et tendres. Une cuisson d'environs 10 à 20 minutes selon la taille de vos carottes coupées/hachées.
Égouttez, rincez sous l'eau froide et égouttez encore. Laissez-les de côté.
Épluchez et hachez finement les gousses d'ail
Dans un petit bol, mettez l'ail, le paprika, le cumin, le vinaigre, l'huile d'olive, la mélasse de grenade. Remuez jusqu'à adoucir le mélange et obtenir une vinaigrette.
Mélangez les carottes cuites avec la vinaigrette. Servir tiède ou froid.
Note:
La mélasse de grenade n'est pas un ingrédient traditionnel de la recette mais j'aime l'ajouter pour donner un peu de douceur et une note acidulée la salade.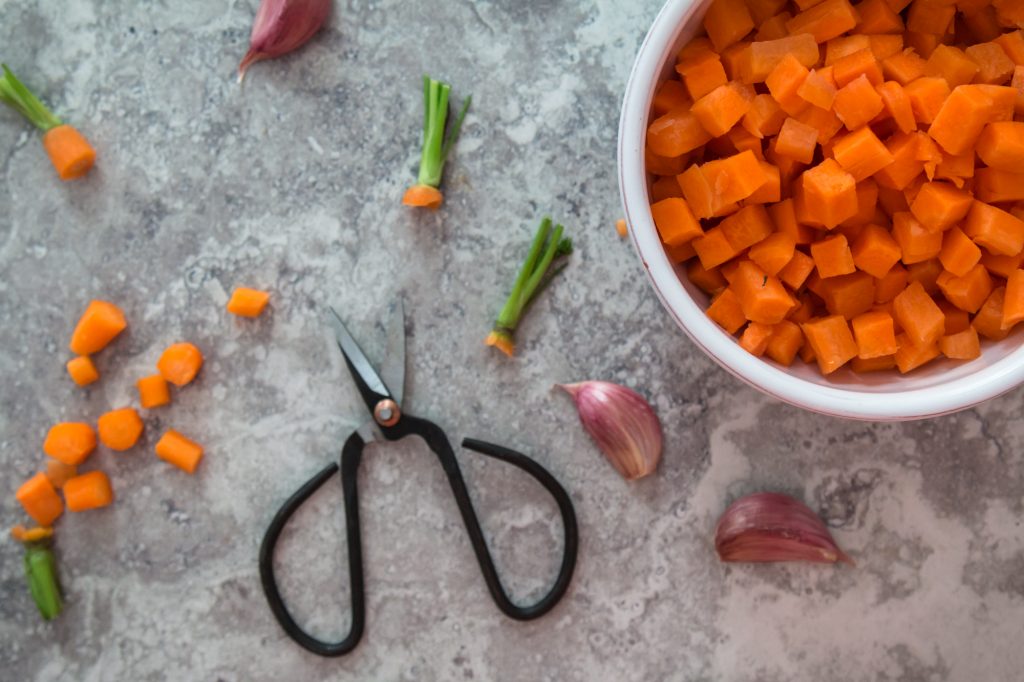 Photos de Nargisse Benkabbou
Traduction de la recette de l'anglais en français par Sarah Anouar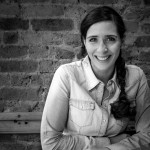 Nargisse vit à Londres. Fondatrice du blog mymoroccanfood, elle partage ses recettes de cuisine avec sa touche marocaine et sa créativité gourmande. Nargisse fait également de la photographie culinaire présentée sur son blog mymoroccanfood.com 
Moroccan girl celebrating the greatness of food with a Moroccan twist.