Fatinha Ramos nous inspire avec les influences plurielles de ses créations.
Fatinha Ramos est une illustratrice portugaise basée à Anvers en Belgique. Après des études de designer graphique à Porto, elle a déménagé en Belgique où elle a commencé sa carrière en 2001 de directrice artistique pour plusieurs agences de publicité.
INFINITY © Fatinha Ramos
«Je veux toucher les gens avec intensité et si possible les faire sourire. » – Fatinha Ramos.
En travaillant sur des campagnes nationales, elle a développé une grande capacité à analyser et visualiser des concepts abstraits. En 2013, elle décide de commencer une carrière d'illustratrice. À travers ses illustrations, Fatinha exprime une créativité poétique dépassant les clichés et elle nous invite dans un monde imaginaire coloré qui transcende les frontières. «Je veux toucher les gens avec intensité et si possible les faire sourire. »– Fatinha Ramos.
Fatinha a participé à plusieurs expositions à l'international et elle illustre régulièrement pour des couvertures, des articles de magazines, des animations, des supports pour enfants et d'autres projets. L'Eclectique vous invite au voyage dans l'imagination de ses illustrations qui révèlent sa sensibilité artistique aérienne.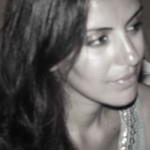 Fondatrice de L'Eclectique, subjuguée par l'écriture & l'anglais.
Auteure du roman "Subjuguer me fascine"
Writer & Soul artist
Author of the mini book for Soul "The Most Precious Love" & Soul prose book "French Kiss".
My intention is to help people expand their self-awareness & confidence. Overcome their emotional pain & self-doubt so they can transform & let their light shine to make a difference with their lives. I also do Tarot &Astrology readings to find and communicate insights & healing.
"Two roads diverged in a wood and I - I took the one less travelled by and, that has made all the difference" - Robert Frost