Hi everyone ! Gary Vaynerchuk is a very successful entrepeneur & a very great source of inspiration for the entrepreneur in me. He's very self aware and in this video he explains how your mindset is everything to achieve your dreams. I always say "it all starts with you". You'll love his powerful energy to self start! You don't need to wish to become entrepreneur to watch it, his wisdom will definitely help you to move forward. Get ready!
https://youtu.be/I67tiZsX_f4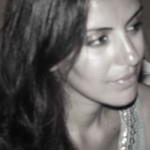 Fondatrice de L'Eclectique, subjuguée par l'écriture & l'anglais.
Auteure du roman "Subjuguer me fascine"
Writer & Soul artist
Author of the mini book for Soul "The Most Precious Love" & Soul prose book "French Kiss".
My intention is to help people expand their self-awareness & confidence. Overcome their emotional pain & self-doubt so they can transform & let their light shine to make a difference with their lives. I also do Astrology consultations & Tarot readings to find and communicate insights & healing to people who feel called to work with me.
"Two roads diverged in a wood and I - I took the one less travelled by and, that has made all the difference" - Robert Frost