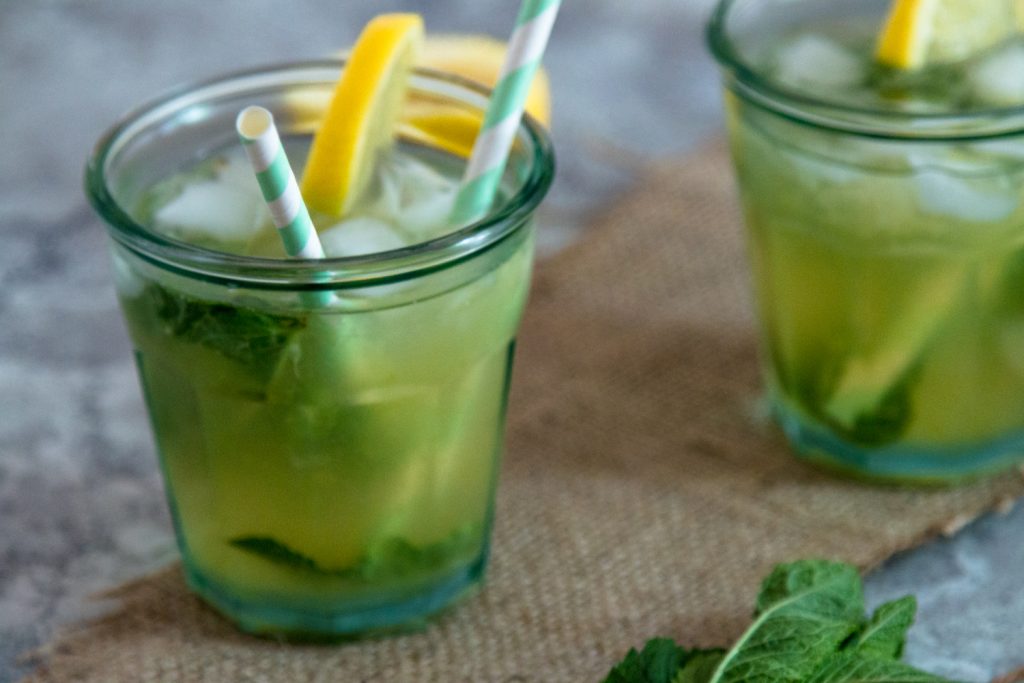 J'adore la citronnade. C'est rafraîchissant, rassurant, parfumé et acidulé.
Au Maroc, la majorité des maisons qui ont un jardin, ont un point commun. Elles ont un citronnier. Mes parent aiment faire pousser des fruits, des légumes et des herbes donc je pense qu'ils ont en un ainsi. Mais pourquoi les gens ont-ils souvent un citronnier ? C'est peut-être juste une coïncidence. Je devrais faire une enquête.
Quand nous étions enfants, mes tantes et ma mère avait l'habitude de souvent préparer de la citronnade. Je pense que c'est à cause de la grande réserve de citrons. La citronnade me rappelle les après-midi passés avec mes tantes et mes cousins à manger trop de gâteaux et à boire cette boisson. Le bon vieux temps !
Préparer la citronnade est très facile mais ça me donne la sensation d'être une adulte. Je veux dire comme une maman qui sert du gâteau et de la citronnade au goûter. J'y ai ajouté un peu de fleur d'oranger et beaucoup de feuilles de menthe pour lui donner du goût et de la fraicheur. C'est vraiment très très délicieux !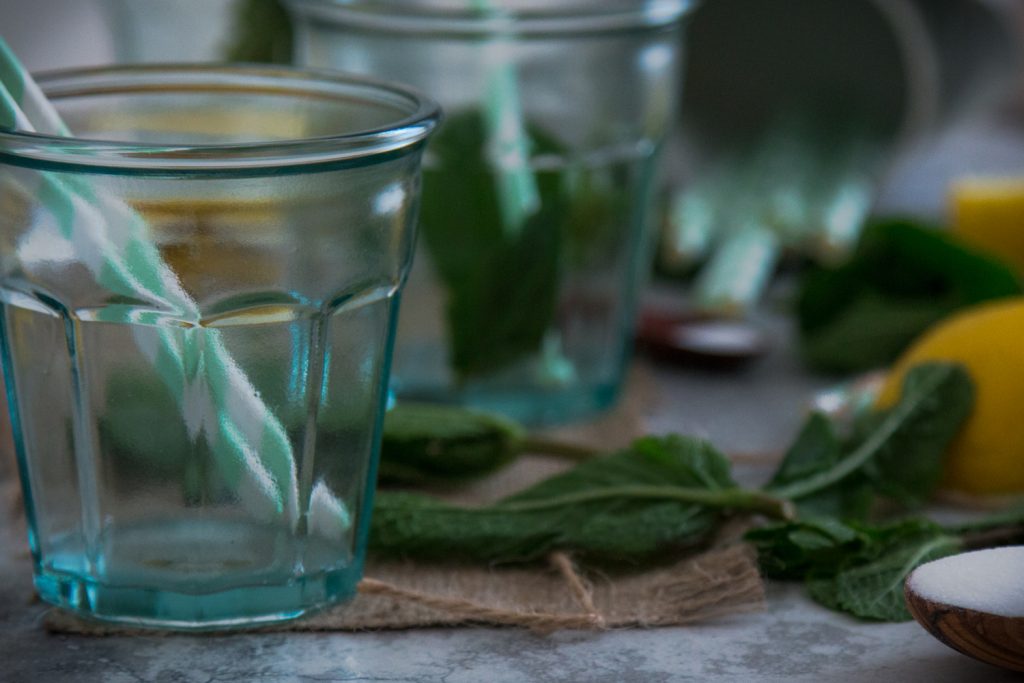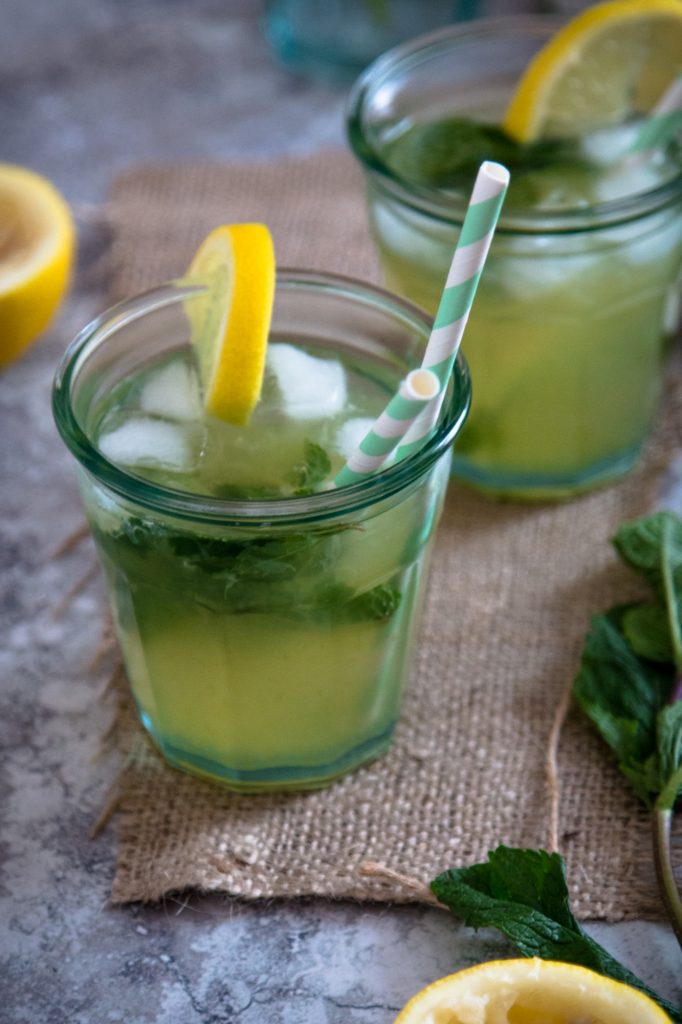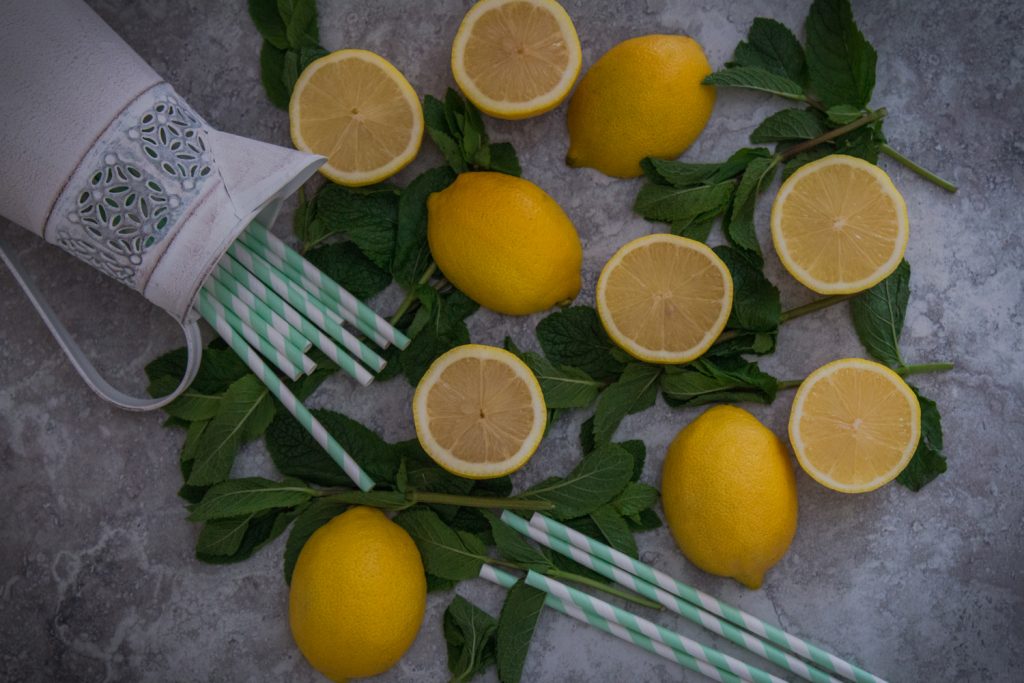 CITRONNADE À LA MENTHE ET À LA FLEUR D'ORANGER
INGRÉDIENTS

Pour 6 personnes
1 litre d'eau (4 tasses)
160 à 220 gr de sucre en poudre, selon votre goût
250 ml de jus de citron (jus de 6 à 8 citrons)
2 cuillères à soupe d'eau de fleur d'oranger
Une poignée de feuilles de menthe
Le jus d'une orange
Des glaçons pour servir
MÉTHODE

Mélanger tous les ingrédients dans un pichet et mélanger jusqu'à que la dissolution du sucre. Si vous souhaitez une citronnade avec un fort goût de menthe, laissez le pichet dans le réfrigérateur pendant au moins une heure. Servir avec des glaçons.

Photos de Nargisse Benkabbou
Traduction de la recette de l'anglais en français par Sarah Anouar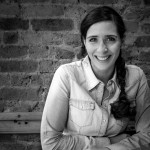 Nargisse vit à Londres. Fondatrice du blog mymoroccanfood, elle partage ses recettes de cuisine avec sa touche marocaine et sa créativité gourmande. Nargisse fait également de la photographie culinaire présentée sur son blog mymoroccanfood.com 
Moroccan girl celebrating the greatness of food with a Moroccan twist.