Dear Souls,
I hope that you are all well. As a writer, I really do believe that words & books have the power to shift our perspective. I've been reading what we call self-help books for 10 years and it changed my life and fed my passion for personal development. I'm always learning and getting new perspectives. It helps me for my personal growth and it helps me also to help the people during my coaching. You know how I believe that you have the power to overcome anything & create new possibilities!
When you have the curiosity and the will to get a better understanding of how humans can transform their life, raise your awareness and improve the quality of your life, I can tell you that books are always an amazing investment. Life is about growth & change and we need to be fully in our personal power to create a life where we are fulfilled.
Self-help books have the power to teach us about the emotional education that we are not given at school or at the university but also in our education at home. We are taught so many things but not how to emotionally care about ourselves and heal ourselves from beliefs, behaviors, paradigms that do not serve our highest good. If you want to make improved choices about your life, I highly recommend you to read those 5 books to shift your perspective on your inner power & make your change happen. I wish that you realize how much you can really take back your power and create a life you he(art).
We are taught so many things but not how to emotionally care about ourselves and heal ourselves from beliefs, behaviors, paradigms that do not serve our highest good.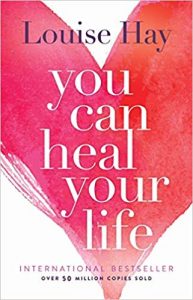 "You can heal your life" by Louise Hay
This book focus on how your thoughts create your experience of life. It's full of optimism and will show you how you can shift your thoughts & beliefs about yourself. Self-Love is the ultimate healer.  Maybe you think it seems too easy but how can you win, if you deeply believe you can't!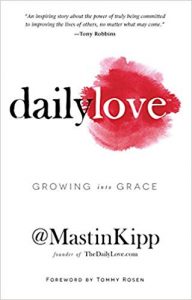 "Daily Love – Growing into grace" by Mastin Kipp
Mastin Kipp is definitely one of my best mentors. He shares authentically his story and helps you see how you can turn your trauma into power. Crisis is here to let us know that something has to change. The growth process always requires we shift our thoughts, patterns and massive action to make our desires real! This book is definitely an encouraging call to believe in you first and accept that the painful life's experiences have always a purpose.
"T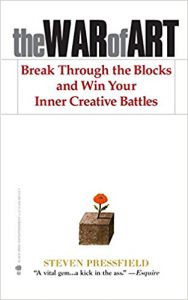 he War of Art" by Steven Pressfield
In this book, you will understand how creativity is important in our lives but also how creativity is a way to work on our personal development. Steven Pressfield evokes how it's hard to put ourselves in action when we strive to create something new but also how resistance shows up whenever we are about to get to a new level of our life. Creativity & art are his prism but you will find that everything in our lives is about our creative power; if you want to create a fulfilling art of living for yourself, you definitely have to read this book!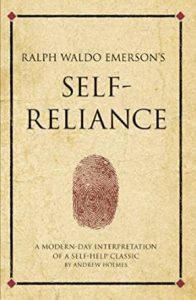 "Self Reliance" by Ralph Waldo Emerson
A classic! I just like this book because it simply encourages you to stand out of conformity and be fully who you are. The importance and value of your Self-Reliance. You are the power! 'Nothing can Bring you peace but yourself' – Ralph Waldo Emerson
"A Return to Love" by Marianne Williamson
This book definitely had a huge power in my life. With this book you will understand how you are the person you probably have been looking for a long part of your life and how you were running from your own life and love. A treasure, a masterpiece. Literally life-changing for me!
#ReadingMatters
What are the books that made a powerful impact on your life? Let me know in the comments. You can send me your questions: sarah.anouar@leclectique-mag.com I thank you for your interest & for your reading. Spread the word sharing the articles.
Love you, Love you, Love you** Sarah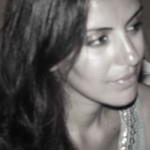 Fondatrice de L'Eclectique, subjuguée par l'écriture & l'anglais.
Auteure du roman "Subjuguer me fascine"
Writer & Soul artist
Author of the mini book for Soul "The Most Precious Love" & Soul prose book "French Kiss".
My intention is to help people expand their self-awareness & confidence. Overcome their emotional pain & self-doubt so they can transform & let their light shine to make a difference with their lives. I also do Astrology consultations & Tarot readings to find and communicate insights & healing to people who feel called to work with me.
"Two roads diverged in a wood and I - I took the one less travelled by and, that has made all the difference" - Robert Frost