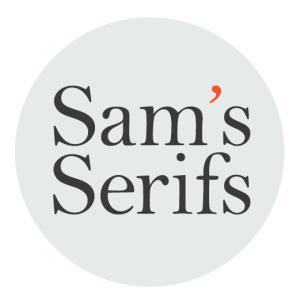 Sam's Serifs is a poet of 30 years old born in Tehran. She has been living in Toronto since the age of 13. Samaneh Sadaghiani, her real name, is also also an entrepreneur; she opened a design agency when she was only 23 years. Here is an interview with this woman who moves us with her heart and her art.
'We fear our own power more than anything else in this world.'
You are a poet, you are an artist, you are a woman, you are from Iran, how does it feel for you? Do you relate to the feeling that women who write are feared?
I have only recently learned to embrace the titles in your question.
I am a poet but I thought it was weak to display vulnerability.
I am an artist but I thought it was more sensible to be something else.
I am a woman but I thought it was better to be like men.
I am from Iran but I thought I'd go farther if I distanced myself from its culture.
The culprit seems to be 'thinking'.
Women hold a lot of power. We're closely connected to the heart and there's more wisdom in the heart than anywhere else in the world. That's quite a strong place to write from. If the reader isn't ready to face their own power, then messages from a vulnerable place can trigger them. But if they're ready, they'll appreciate what's being expressed and will take the opportunity to connect and maybe even learn something about themselves. We fear our own power more than anything else in this world.
Was the decision to show up and share your poems on Instagram hard for you or a necessity to make your heart into art out loud?
I had to stop being a coward and put myself out there.
On your Instagram bio you say you're a 'shapeshifter in the middle of an identity crisis' could you tell us more?
I spent most of my life trying to be what I thought was expected of me. Most of us seem to struggle with this. I tried on all sorts of personalities and interests. This past summer I dug deep and stumbled upon a lot of fear and repressed emotions. What I found was far removed from what I thought I knew. I had always considered myself introspective and self-aware but I had (and still have) a lot of blind spots. I know this unlearning will be an ongoing journey so that bio will most likely stand the test of time!
'We've designed a world where the ego gets rewarded more than the heart'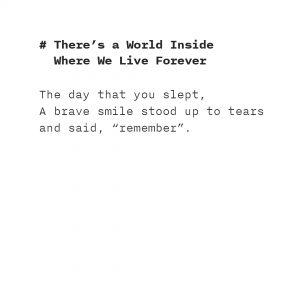 What is your view on the world today?
We've designed a world where the ego gets rewarded more than the heart. The ego's job is to protect us. Its function is validated by fear so that's what it seeks. But in truth, the heart holds all the power. And that's a frightening concept for the ego!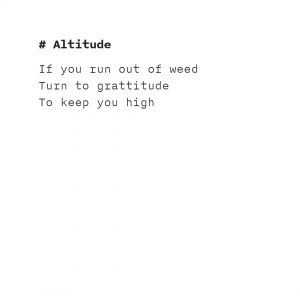 Who is inspiring you those last days? Why?
I'm inspired by anyone who has the courage to shine their light at maximum brightness.
What is your favourite artist?
My current obsession is Reggie Watts.
What is your favourite book?
"Journey to Ixtlan" by Carlos Castaneda, it's a book that I first read when I was 10 or 11 years old. Over the years, I've re-read it with different, evolving perspectives and each time, I have found new lessons in its pages.
What is the poem that moves you so?
"I am all hollowed out now
Like a reed.
I gave everything for this.
And still I laughingly wonder:
How could it have been so cheap?"
– So Cheap by Adyashanti
Art is this your way to heal and grow?
Consciousness has a funny way of communicating with itself. I dug up some old poems recently and it was as if my own words were shouting at me to face my demons. But when I wrote them, I was convinced I was writing about someone else. I've since accepted that we only ever talk about ourselves.
If you had to choose just a word, what would it be?
Be.
Instagram account of Sam's Serifs