L'Eclectique a découvert Evelyne ou le djihad ? de l'écrivain Mohamed Nedali. Un nouveau roman incisif sur une jeunesse vulnérable confrontée à l'injustice et parfois livrée à l'obscurantisme.
Dans un style littéraire limpide souvent poétique, Mohamed Nedali parvient à mêler son esprit caustique pour inviter le lecteur dans la vie d'Iydar Amezzi jeune lycéen marocain de 18 ans, vivant à Asni dans la région du Haut Atlas, dont la vie a basculé en se faisant arrêter par la police alors qu'il flirtait avec son amoureuse Latifa près de « quelques oliviers rachitiques » et « sous les bras d'un amandier vénérable ». Accusé de « flagrant délit de fornication et atteinte à la pudeur publique », Iydar se retrouve face au pouvoir arbitraire de policiers nostalgiques « de l'époque du roi Hassan II » pendant laquelle ils avaient plus de prérogatives. Le lycéen se retrouve démuni et impuissant face à  l'acharnement des policiers sans avoir les moyens de payer un avocat pour sa défense. Il est alors placé en détention provisoire dans une cellule avec cinq autres détenus dont Abou Hamza, salafiste, profitant de son séjour en prison pour recruter« trois fois plus de volontaires au djihad qu'en liberté ».  Abou Hamza, « artisan du grand noir » comme l'écrit si bien Mohamed Nedali, va réussir à embrigader ses codétenus par l'intimidation et la soumission afin  qu'ils s'engagent à rejoindre leur « frères » en Irak et en Syrie à leur sortie. Iydar fait la promesse de partir au djihad sans savoir qu'il rencontrera Evelyne.
Dans ce roman, l'écrivain parvient à aborder avec humour et légèreté le sujet d'actualité grave et alarmant qu'est le départ de nombreux jeunes au djihad pour combattre sous l'autorité de « marchands des ténèbres ». Il met en perspective la société marocaine qui égare une partie de sa jeunesse et critique  l'abus de pouvoir, l'injustice, l'hypocrisie sociale et l'arabisation de l'enseignement « adoptée pour abrutir les élèves » dénués de tout esprit critique face à des thèses rétrogrades et meurtrières. L'Eclectique vous invite vivement à découvrir cette histoire profonde et pertinente qui vous offrira le plaisir de lire (encore une fois) le génie de l'art des mots de Mohamed Nedali.
Evelyne ou le djihad ?, éditions de l'aube (France)
Pour lire l'entretien avec Mohamed Nedali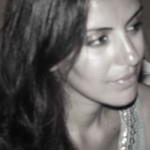 Fondatrice de L'Eclectique, subjuguée par l'écriture & l'anglais.
Auteure du roman "Subjuguer me fascine"
Writer & Soul artist
Author of the mini book for Soul "The Most Precious Love" & Soul prose book "French Kiss".
My intention is to help people expand their self-awareness & confidence. Overcome their emotional pain & self-doubt so they can transform & let their light shine to make a difference with their lives. I also do Astrology consultations & Tarot readings to find and communicate insights & healing to people who feel called to work with me.
"Two roads diverged in a wood and I - I took the one less travelled by and, that has made all the difference" - Robert Frost