Dear Readers,
2021 is here and my new book "French Kiss"is now out there too. I was not really inspired to write any book during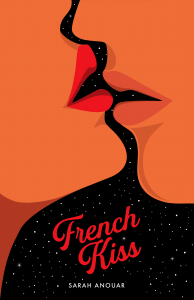 2020, but I finally wanted to end this year with some Beauty. After all, Beauty is one of the thing that gives our lives meaning amid the chaos, pain, losses and challenges. I wrote this little book of soul prose with a poetic touch about desire, lust, passion, love and intimacy through the beauty of a French Kiss.
This book conveys the beauty of an ethereal connection between two lovers. It is artistic and soulful at the same time. You will love the cosmic imprint of this book and its cover which make it a unique piece of art.
"French Kiss" and all my books are all available on Amazon from everywhere in the world. You can get your copy in paperback or ebook version. Don't forget to spread the word and share beauty.
With love and stars,
Sarah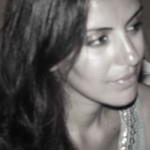 Fondatrice de L'Eclectique, subjuguée par l'écriture & l'anglais.
Auteure du roman "Subjuguer me fascine"
Writer & Soul artist
Author of the mini book for Soul "The Most Precious Love"
My intention is to help people expand their self-awareness & confidence. Overcome their emotional pain & self-doubt so they can transform & let their light shine to make a difference with their lives. I also do Tarot &Astrology readings to find and communicate insights & healing.
"Two roads diverged in a wood and I - I took the one less travelled by and, that has made all the difference" - Robert Frost