Karim Sakr est un photographe de rue au Liban. Il fait partie du collectif « Beirut Street Photographers » (BSP). Avec son style, il nous propose un aperçu singulier des rues de Beyrouth. Né au Sénégal en 1988, Karim Sakr est reparti vivre au Liban il y une quinzaine d'années. Ingénieur agroalimentaire de formation, il développe sa passion pour la photo depuis 2010. Lauréat du Prix Photomed Beyrouth, ses photos ont été exposées a Sanary-sur-mer en 2015 et à Beyrouth en 2016. Découvrez Beyrouth et ses contrastes sur sa sélection de photos.

«Rester inaperçu est ma priorité.»
«Rejoindre la communauté BSP en 2011 a changé pour toujours ma façon de regarder Beyrouth en particulier et le Liban en général, car j'ai commencé à voir mon environnement avec une perspective nouvelle et différente. Cela m'a permis d'exprimer mes sentiments envers cette belle ville dont je suis amoureux. Le quartier "Hamra", avec ses ruelles étroites toujours occupées, est devenu mon terrain de jeux photographiques de prédilection. C'est un croisement de cultures à trois minutes de chez moi qui reflète les mutations que subit Beyrouth.
Au bout d'un an de pratique quotidienne, j'ai fini par développer mon propre style…
Ma technique est comparable à celle de Bruce Gilden, photographe new-yorkais consacré à la "Street Photography" (photographie de rue). A la différence de ce dernier, je n'utilise pas de "flash", outil que Gilden maîtrise parfaitement pour imposer une réaction de surprise aux passants. Rester inaperçu est ma priorité.» Karim Sakr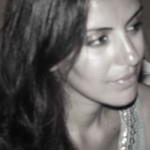 Fondatrice de L'Eclectique, subjuguée par l'écriture & l'anglais.
Auteure du roman "Subjuguer me fascine"
Writer & Soul artist
Author of the mini book for Soul "The Most Precious Love" & Soul prose book "French Kiss".
My intention is to help people expand their self-awareness & confidence. Overcome their emotional pain & self-doubt so they can transform & let their light shine to make a difference with their lives. I also do Astrology consultations & Tarot readings to find and communicate insights & healing to people who feel called to work with me.
"Two roads diverged in a wood and I - I took the one less travelled by and, that has made all the difference" - Robert Frost